Learn to better understand
​
Sign up for our FREE Bible Correspondence Course That Will Help Strengthen Your Relationship With God And Help You Understand His Plan For Your Life.
Who We Are
Getting to Know Your Bible is a program dedicated to proclaiming the good news of Jesus Christ

.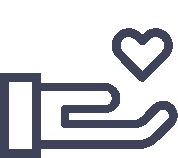 As Christians, we believe access to resources that support and educate on God's word should be free to those who seek them. Thanks to the assistance of volunteers and donations from churches of Christ and supporters of GTKYB, we can offer daily encouragement from God online.
Visit us on YouTube for this lesson and many others! Join The GTKYB Mailing List
(To Receive newsletters, Updates & more about GTKYB By email)